Common Errors and Solutions
DirectDraw is Missing
In Windows 8 (?) or higher, you'll need to enable Direct Draw and Direct Play in the Windows Features dialog.
Open Add or Remove Programs.
Click to open Programs and Features.
Click to open Turn Windows features on or off.
Scroll down to Legacy Components and click the check for DirectPlay.
Click OK; you may need to restart your computer.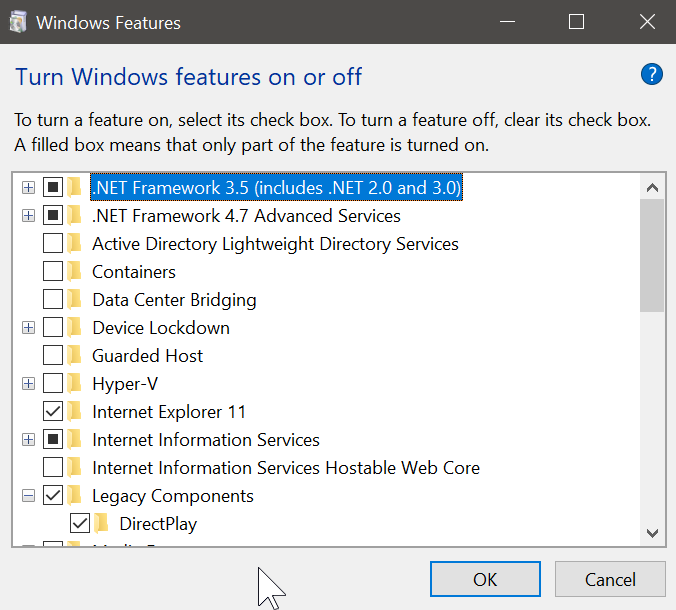 Launching causes a crash or "failed to initialize instance of polcorecom"
If you're running an EU version of the client, this can be caused by Ashita or Windower not properly detecting your PlayOnline Viewer locale.
Ashita
In Ashita, add the following:
In your server connection string, add --lang eu to the very end of your --server line.
In the connection settings, change your language to one of the EU languages.
Windower
In Windower, change the following settings by editing your settings.xml file.
Update or add the key for <region>EU</region>.
Update the <args> key to include --lang eu to the very end of your --server line.
Visual C++ (MSVC) Components are Missing
If you don't hvae the Visual C++ Redistributable Packages installed, you'll need to install them (this isn't very common since almost all games use these).
You can download them from Microsoft at https://www.microsoft.com/en-ca/download/details.aspx?id=48145.
FFXI-3322 when signing up
The FFXI-3322 is a client-side error that you can receive at signup. This is caused by a character name violation. Unfortunately, the naming rules are handled by the local client, not by the servers and we do not have any control over this.
We've found that romanji letter combos that translate to swear words in Japanese tend to be caught by this frequently, even though they're harnless in other languages.
POL-0001 when trying to log in
A POL-0001 is caused by a core DSP bug (that's existed since 2014) that pops up when you have more than 5 characters on a single account. Please keep it to 4 characters per account (you can create as many accounts as you like on Nocturnal Souls). If you receive this error, please contact a GM for assistance.
Bug details at https://github.com/DarkstarProject/darkstar/issues/497.